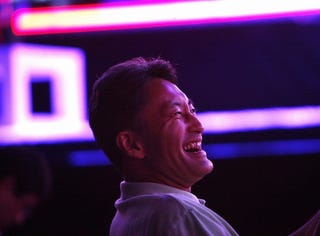 Sony Computer Entertainment boss Kaz Hirai is on a mission. A mission to make money for Sony's PlayStation division.
"We need to quickly bring our PlayStation business on a break-even level and later to profitability," Hirai said Thursday. Sony plans to do this through cost-cutting efforts and network service expansion. According to Hirai, Sony is thinking about added PlayStation Network services to other Sony products like televisions and digital cameras.
This echoes what Sony boss Howard Stringer stated way back in 2007 — that Sony was "trying to get our devices to talk to each other efficiently. PlayStation Network should migrate from gadget to gadget."