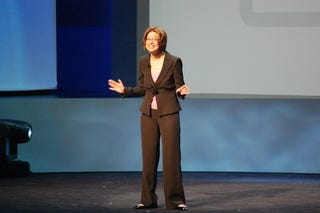 Nintendo promised to keep the world smiling at last year's E3. The company made a few other predictions too, emphasis on "a few"...
What good is E3 hype if none of it comes true?
To get you ready for this E3, we've subjected ourselves to re-living the major press conferences of last year's big show. We've pulled all of the predictions, promises and other verbal constructions Microsoft, Nintendo and Sony used to get you excited about their console. And we've seen what became of all those thrilling statements.
Microsoft was yesterday. Nintendo, your E3 2008 promises are being checked today — exhaustively.