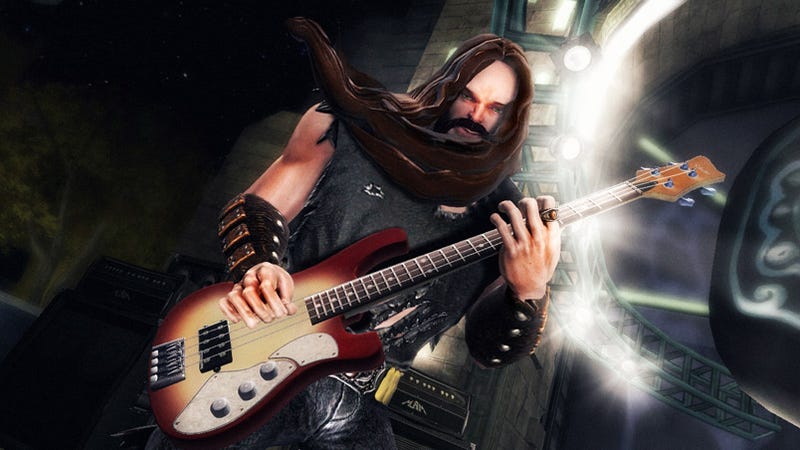 Determined to deliver more than just another band game sequel, Neversoft gives Guitar Hero 5 a brand new look, innovative new features, and introduces more than 25 new artists to the rhythm game genre.
More than 25 new artists means that we'll find at least 26 songs we've never played before included on the disc for Guitar Hero 5, which will feature master tracks from 85 of the "hottest bands of today and the biggest classic acts". Such distinctions are of course open to opinion, but Activision lists Kings of Leon, The Rolling Stones, The White Stripes, Santana, Vampire Weekend, Tom Petty, Johnny Cash, and Bob Dylan. All of those, plus you'll be able to import all of your Guitar Hero World Tour tracks, because if you couldn't there would be a riot.
Most of those names we already heard in Crecente's story on Friday, which also discussed the ability to play any combination of instruments, the drop-in play, and the new Rockfest multiplayer mode.