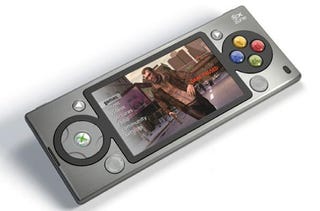 Team Xbox is reporting that Microsoft is in the final design stages of a new digital entertainment handheld, one that would feature Live Anywhere and blur the lines between the Xbox 360 and Zune.
Reached for comment today, Microsoft reiterated that they have been saying since January that they will have new hardware and software for the Zune this year, but that they're not giving out any details yet.
The device, codenamed xYz, is said to offer both gaming and media playback as well as internet connectivity, but no phone.
"Although the Microsoft handheld is definitely a converged device, this is not a Zune Phone." The source added: "Microsoft won't compete with its Windows Mobile customers."
Rumors of Microsoft expanding their Zune device to be more competitive with the iPhone and portable gaming devices have been circling for quite awhile. And Microsoft is certainly still working on Live Anywhere.