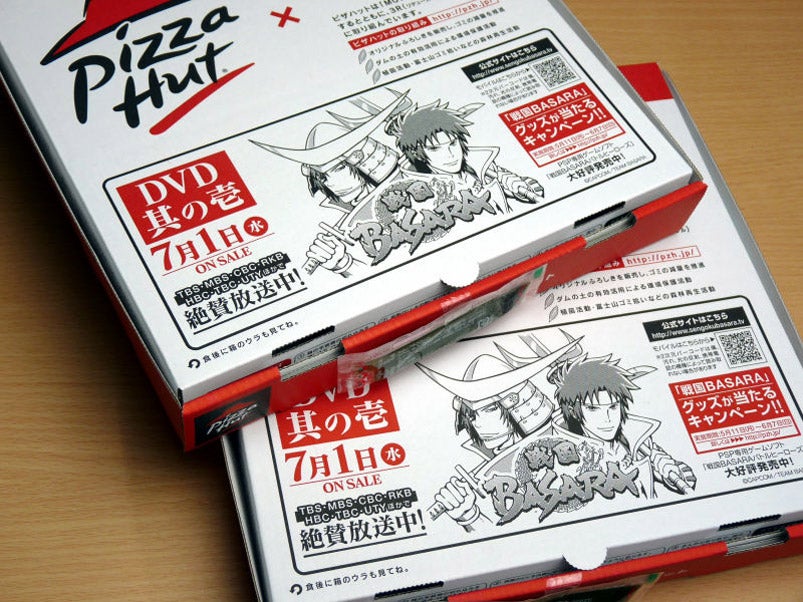 S
Endless! Capcom game Sengoku Basara (aka Devil Kings) has already gotten a stage play, canned drinks and bags of rice. Next: pizza.
From May 11, Pizza Hut has been offering Sengoku Basara pizza pies as part of a campaign to promote the game's anime.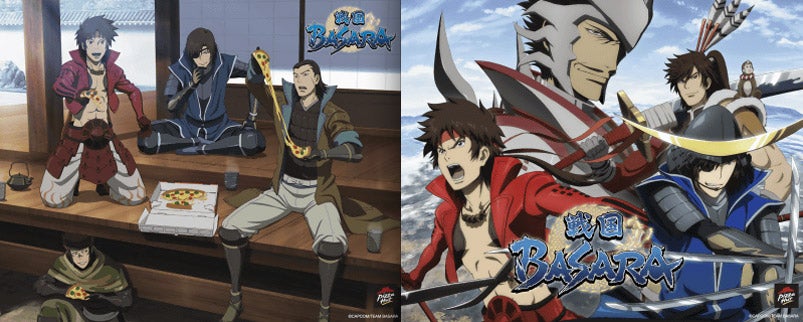 S
The question: What does Devil Kings pizza look like?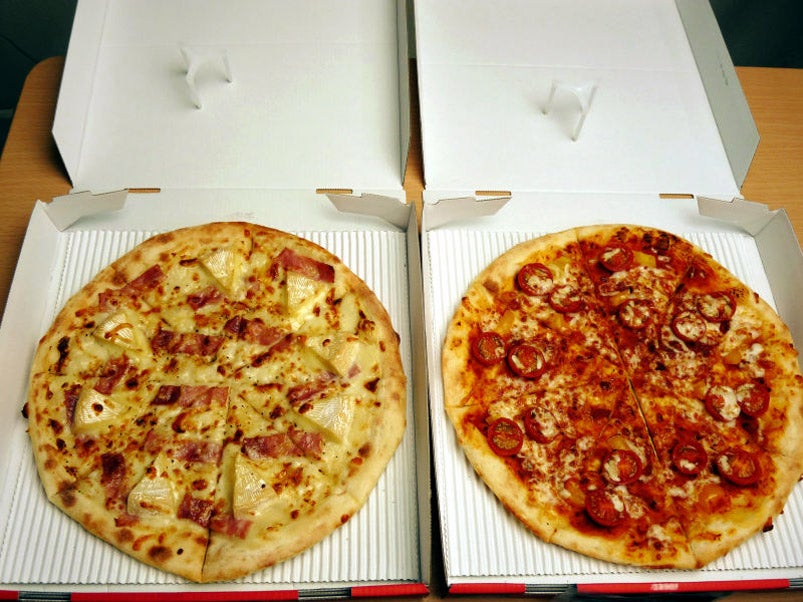 S
Like normal pizza!
Campaign [Pizza Hut via GIGAZINE via Alafista]