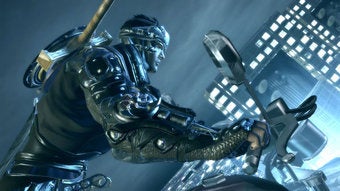 The case of the missing T games, a possible Wii Play stumble, the absence of Ninja Blade and more April NPD observations await you below. Chew on the following:
Missing T's: Of the top 10 games listed in the April NPD software charts, six are on Nintendo platforms and rated E. Of the remaining four non-Nintendo-platform games, three are rated M. There is one T-rated game, a Guitar Hero spin-off.

Change of order: For each of the first three months of the year, the order of hardware, from best-selling to lowest was the same: Wii, DS, Xbox 360, PS3, PSP then PS2. In April, a price drop on the PS2 and a new DS shook up that hardware order. It became: DS, Wii, XBox 360, PS2, PS3, PSP.