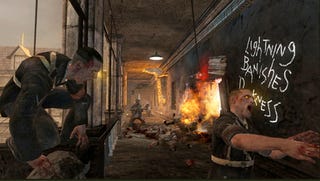 A Call of Duty developer sees life in the undead genre.
Dead Rising. Left4 Dead. Nazi zombie mode in Call of Duty: World at War.
More Nazi zombies in the first World at War map pack.
And next, in June, Imperial Japanese zombies in a swamp shamble through he second map pack for World at War.