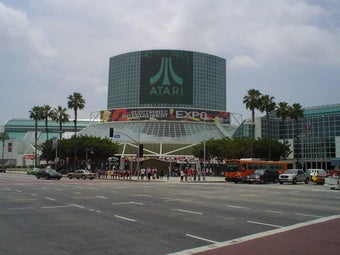 The new, bigger E3 is a little smaller today, as Atari has confirmed that it is no longer exhibiting at the show.
Ghostbusters publisher Atari was scheduled to show games to attendees of this year's E3 at the LA Convention Center's Booth 501 and Meeting Room 304ABC, from June 2 to June 4.
Whoever will be in those spots during E3, it won't be Atari.
"Atari has made the proactive decision to attend but not exhibit at this year's E3 event," a company spokesperson told Kotaku yesterday. "Although we feel E3 benefits the entire games business, we are very focused around other selling and marketing initiatives for our upcoming Ghostbusters, Champions Online and other to be announced titles."
An Atari rep confirmed today that the company won't be using those meeting rooms or exhibition space. The rep did not directly answer questions about how Atari's revised plan affects the release of the Q Games projects announced in December. They are among the few upcoming Atari games not scheduled to be out by the end of June, the month of E3.