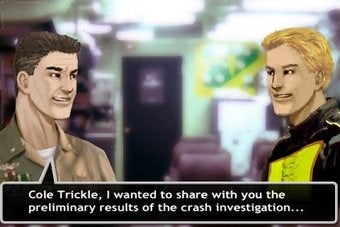 While making the world's latest video game about the Tom Cruise classic, the Top Gun iPhone development team took a few liberties — in the name of both fun and air supremacy.
There's a man called Maverick and a guy nicknamed Iceman giving you orders as you fly missions under their tutelage.
There are fighter jets.
There is the song Danger Zone playing in the background.
The essential ingredients appear to be in last week's iPhone release of Top Gun, a game developed by Freeverse and published by Paramount Digital Entertainment.