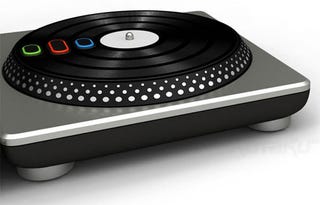 Sure we we're pretty much positive that DJ Hero, Guitar Hero 5 and Band Hero were coming, but now Activision has made it official, official, and they're coming this fall.
Activision says the games will "redefine the company's popular music gaming platform" and "transform the way consumers enjoy and engage with music."
DJ Hero will expand social gaming to all new consumers with diverse music genres including hip-hop, R&B, Motown, electronica and dance. The game will, as was to be expected, also introduce a new turntable controller. Official details aren't out quite yet, but you can read up on our news-breaking rumor story here and check out the game's peripheral here.