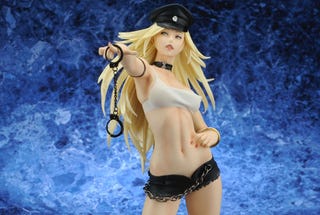 Capcom isn't just relying on solid franchises or its experimental blending of East meets West game development to fuel their growth, they're also counting on you.
Capcom Unity, the publisher's direct to consumer marketing approach for their most recent games, has been a singular success, said Mark Beaumont, Capcom's Executive Vice President, Officer and Head of North America, South America and Europe consumer software publishing.
"Capcom Unity is escalating. In all three territories we have very dedicated fans who are passionate for our games," he said.
Beaumont said that the company plans to do more events like the ones they held for Street Fighter IV in the lead up to the game's release.
In February, the company held an event in Los Angeles to kick off their fighter. The event was held at the Geffen Contemporary @ Museum of Contemporary Art in LA and initially was only open to those invited, though the day before the event, Capcom announced they were opening it to everyone. It was, they said, a huge success.