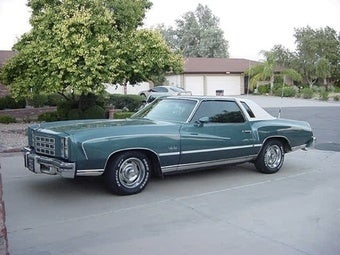 Man, how bad ass would it have been for Crecente to show up in Monte Carlo behind the wheel of a Monte Carlo? Capcom should have given these cars as swag. Hell, GM's going bankrupt.
Even better, they could have hired Rod Roddy to do it, "Price is Right" style. Except Rod Roddy is dead. Except Capcom did create the T-Virus. So, Zombie Rod Roddy, come on down!!!!
How the hell did I get off on that subject? Oh yeah, Monte Carlo. Crecente went there for Captivate '09, which helped trick out our week with a fresh supply of original reportage. This list is so voluminous I'm gonna step aside with a minimalist intro. But your highlights: Dead Rising 2, Square Enix, Bioware getting pinched for banning the word "gay" in its forums, the PSP Go, and Radar O'Reilly's home town making a move toward creating a video games hall of fame. (More on that this weekend.)
New Games
Marvel Vs. Capcom 2 In Play
Marvel Vs. Capcom 2 Confirmed With HD, Online Support, Demo Coming
Lost Planet 2: Shadows of Shadow of the Colossus
Lost Planet 2 Demo Announced, PS3, PC Versions Possible
Dead Rising 2: Handyman? Cameraman?
Square Enix Teases Unannounced "NEW GAME"