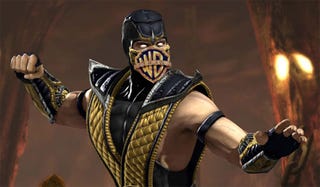 Bankrupt Midway may have a financial savior in Warner Bros., as the media giant—which happens to have a game division in Warner Bros. Interactive Entertainment—is reported to be readying a bid for the ailing publisher.
According to a report from MCV, Warner Bros. is "keen to acquire Midway's flagship Mortal Kombat and Stranglehold franchises" as well as casual fare like the Touchmaster series and legacy intellectual property that the company has squandered over the past decade. As WBIE co-published Mortal Kombat vs. DC Universe with Midway, it could certainly make a sequel to that million-seller much easier to get out the door if the media conglomerate owns all properties involved.
We named Warner Bros. as one of three companies looking at a buyout of Midway earlier this month.