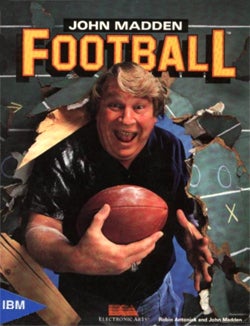 Fresh off a $28 million victory over their own union, a retired NFL player says his comrades are targeting John Madden and Electronic Arts for their roles in games using their likenesses without compensating them.
CLARIFICATION: The earlier headline said "NFL Players." While the entire story refers to retired NFL players, the unclear headline might have led some to believe active players were contemplating legal action. They are not.
Readers might recall that more than 2,000 retired NFL players won a collective $28 million judgment against the National Football League Players Association, upheld in January. Their suit alleged that the union advised EA to "scramble" the players' likenesses (numbers, heights, sometimes races, but not stats) in order to use them in historic team rosters without compensation.