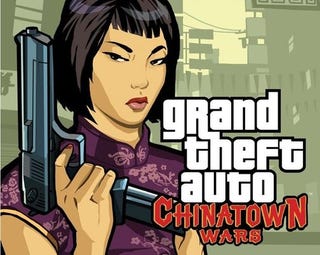 With 100 million DS and DSi in the hands of gamers worldwide, Nintendo's portable is a mighty tempting platform for developers. So why are only seven of the nearly 1,100 games for the DS rated Mature?
A popular argument is that Nintendo's portable is for kids and soccer moms only, something that the Japanese developer and publisher has spent years now fighting to disprove.
Last month Rockstar Games, the developer known as much for the adult themes of their games as they are for the quality of their superb titles, took a gamble to disprove that notion, releasing Grand Theft Auto: Chinatown Wars for the DS.
Expectations for the open-world, high-production value game ran high with analysts predicting 200,000 to 450,000 in sales in the first month. But instead the game moved a paltry 89,000, according to the NPD Group.