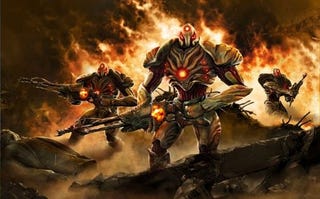 Last month when I sat down with High Voltage to talk to them about their upcoming Wii shooter, The Conduit. I also managed to finagle some time playing the game.
I was surprised at how deftly the game seemed to handle... with one exception.
The Conduit is meant to be a solid first-person shooter built from the ground up for the Wii. I was impressed with just how customizable the controls are, allowing you to tweak just about everything in the game to try and create, or recreate, your favorite shooter controls.