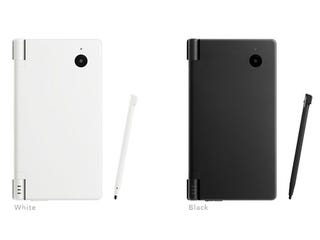 My 7-year-old son, it seems, has suddenly learned fiscal responsibility. But it wasn't the ailing economy, or thoughts of a car that started him on the road to saving, it was Nintendo.
Two months ago, the day Nintendo announced when their DSi portable gaming system was coming to the U.S. for $170, Tristan said that he would be buying one with his allowance.
As impressive as his declaration was, the fact that he's stuck to it, inching toward the gaming system $7 a week, is unheard of.
And Tristan isn't the only grade schooler saving, it seems. Many in his class have decided to start tucking away dimes and dollars toward the portable, looking to join Nintendo's existing fan base.