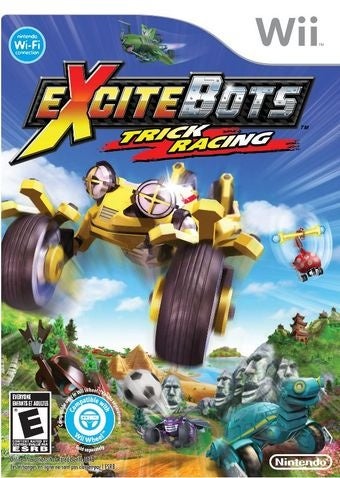 The word Excite isn't the only thing that Excite Truck and Excitebots: Trick Racing have in common. Anyone who spent time with the off-road Wii racer may notice a few similarities between the games.
But a developer doesn't have to reinvent the wheel to make a game fun and a new enough experience to warrant a buy. But does Excitebots do the trick?
What It Is
Excitebots: Trick Racing pits wheeled robotic insects and animals against on another in a series of off road races and mini-games.