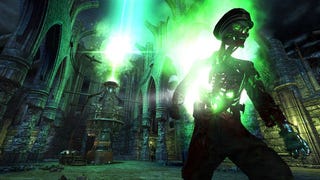 Wolfenstein has a lot to live up to.
The original Wolfenstein 3D popularized, if not defined first-person shooters. Return to Castle Wolfenstein's multiplayer introduced some of the most popular features of multiplayer gaming to the PC.
What will Wolfenstein deliver?
What It Is
Wolfenstein is the latest first-person shooter in id's popular franchise. This time around Raven Software continues the story of 2001's Return to Castle Wolfenstein with B.J. Blazkowicz using a mystic amulet to find the source of supernatural power that Nazis are tapping into.