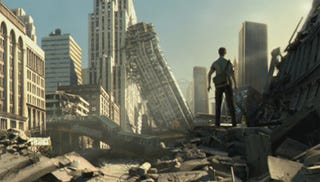 Upcoming disaster game I Am Alive was being developed by independent French Darkworks for publisher Ubisoft. Was because Ubisoft has yanked Darkworks off the project and is finishing the game itself.
Multi-platform I Am Alive is set in Chicago after a major earthquake. It's a more realistic take on the survival genre, showing in first-person how one man survives a catastrophic event that could indeed happen.
The game was slated for release this spring, but has been pushed back to March 2010.