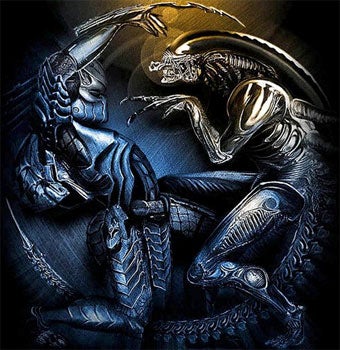 The two baddest aliens in the galaxy square off again next year, as Sega announces a new Aliens vs. Predator title, developed by the team behind the 1999 original.
Forget the sadly under-developed film franchise - a video game is where the two legendary movie monsters first face-off, and a video game is where the battle will continue with the announcement of a brand new Alien vs. Predator video game coming our way in early 2010. While publisher Sega plans on revealing further details at a later date, they have revealed that the developer behind the new title is independent developer Rebellion, the creators of the original Aliens vs. Predator first-person shooter that scared the living crap out of us back in 1999.
While this is very good news, it comes with a small dose of bad. The new Aliens vs. Predator will be the first title released as part of Sega's Aliens franchise, meaning that the eagerly anticipated Aliens: Colonial Marines isn't going to make its original 2009 release window.