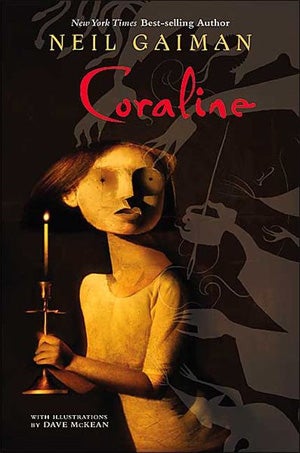 D3Publisher is proud to announce that the main voice talent from the upcoming animated film adaptation of Neil Gaiman's Coraline will be reprising their roles in the video game adaptation.
Dakota Fanning, Keith David, and Robert Bailey Jr will be voicing their characters from the film in the video game version, which is due out for the Wii , PlayStation 2, and Nintendo DS on January 27th, a little more than a week before the film's February 6th release. Fanning lends her voice to the titular Coraline Jones, which David and Bailey Jr. play the roles of Cat and Wybie Lovat respectively.
While I know the video game of the film of the novella is so far removed from Neil Gaiman it's silly, the raging Gaiman fan in me is going to make me pick this game up, creepy screenshots or no.