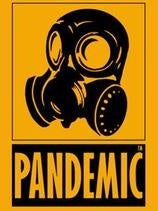 In the face of rumors that Pandemic's Brisbane, Australia studio has been let go, Electronic Arts said today that their upcoming cuts will affect studios, but declined to be more specific.
"In December, EA announced a cost reduction initiative that will impact facilities and headcount," said Mariam Sughayer, Electronic Arts spokeswoman. "We do not expect to make any more public announcements until our earnings call in early February.
"Outside of our scheduled earnings call, we aren't providing any new information on the status of individual facilities."
Last night we reported that Electronics Arts has released Pandemic Studios' Brisbane office, the Australian developer best known for Destroy All Humans! and its rumored development of an ill-fated Batman game.