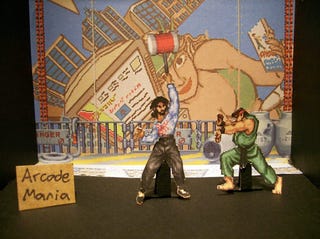 Let's start with what is the heart of Kotaku's commenting principals: Commenting is a privilege not a right.
Whether today is your first day reading the site or you've been reading it since the day I stepped foot in Kotaku tower, you don't have the right to troll, to name call, to get off topic or, the worst offense, to bore.
We take commenting very seriously on Kotaku because we believe strongly that what we write is only half the story, the other half, often the more important half, is how you react and the discussion that ensues.
That is why we ban, without warning, people whose comments are pointless like: "First" or "Not news" or "Slow news day."
It's not because we think you're being petty or insulting (both are true), but because of the larger offense, you're off topic. When you comment on Kotaku we expect you to be commenting about the story at hand. Agree, disagree, we don't really care, just do so intelligently and civilly.
And when the topic is something sensitive or heated don't use that as an excuse to incite or stop thinking. I would rather ban the entire community than steer away from topics that may make someone angry. Believe me.