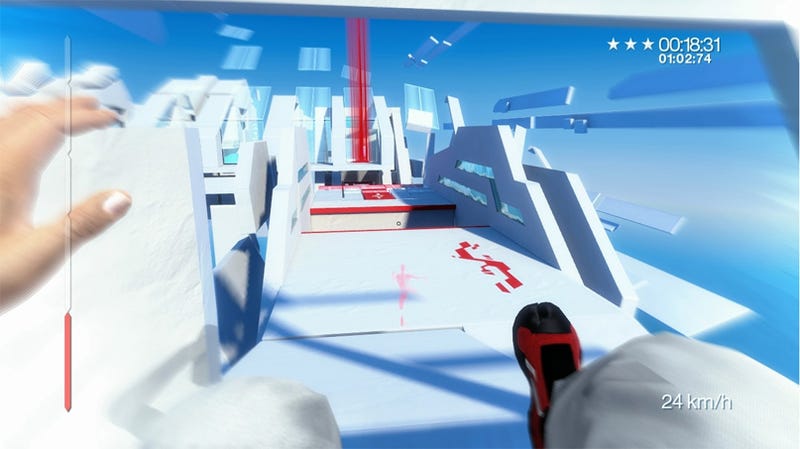 Along with the news that the PC version of the critically acclaimed first-person adventure Mirror's Edge is now shipping to stores, EA delivers a late-January release date for the eagerly anticipated time trial DLC.
When EA says late January, they really mean late January. In this case, January 29th is the planned release date for the Mirror's Edge time trial map pack for the Xbox 360, PlayStation 3, and PC. Players will be challenged with getting the fastest time across seven all-new and incredibly gorgeous-looking time trial maps.
As previously reported, the DLC pack will cost $10, or 800 Microsoft points.