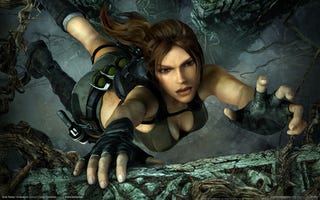 Crystal Dynamics laid off 30 people this morning in the wake of underperforming Tomb Raider Underworld sales, reliable sources tell Kotaku.
The cuts were made across the board, we're told, to eliminate redundancy and give the studio tighter focus moving forward.
Earlier this week, UK publisher Eidos said that sales of the latest Tomb Raider title were below forecasts because of the U.S. economy.