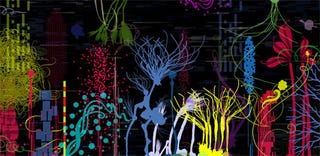 What does 2009 have in store for the PlayStation Network? At the very least, two more PixelJunk games. At most? Maybe three! Q-Games founder Dylan Cuthbert briefly outlined his company's 2009 plans for the series.
He writes on the official U.S. PlayStation blog that "two or three more PixelJunk titles [will be] coming out" in the new year.
We already know that the tower defense game PixelJunk Monsters is getting a PSP port sometime this year (if that counts) and we know that Q-Games has a PixelJunk Dungeons in the works, so what else?