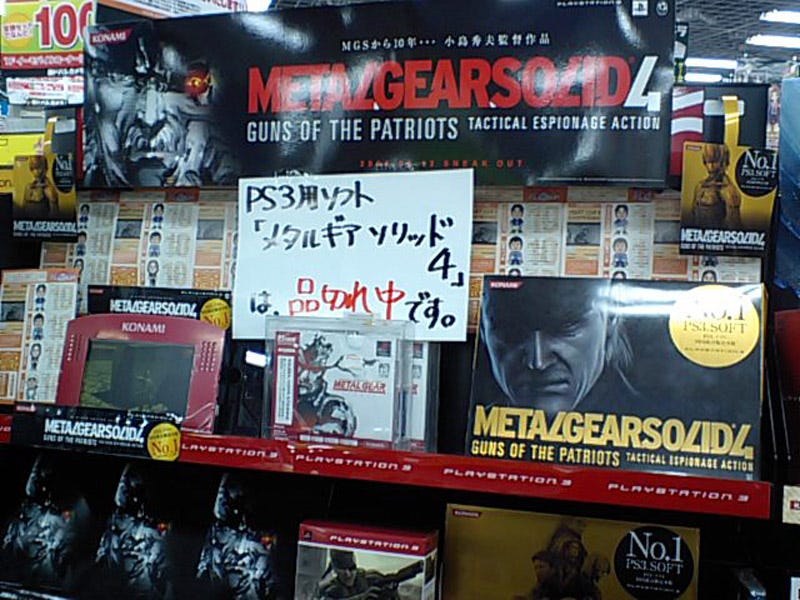 Early Metal Gear Solid 4 reviews might have been too flattering, and the cutscenes might have been too long. But MGS4 is a solid title. And months later, it's selling out today in Akihabara.
Initial sales were strong, and while MGS4 is the biggest selling PS3 title in Japan, it topped off at 600,000 and still hasn't reached a the million copies sold watermark.
But today, yes today, the game is actually sold out at the Akihabara Yodobashi Camera. We're not sure why! But, even though the game hit the bargain bins a couple months after release, here it is: Sold Out.