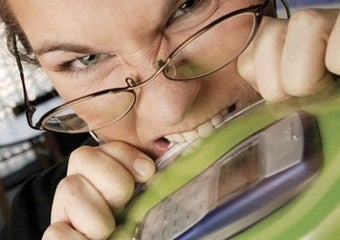 I swear, if there's a Retail Packagers' Association, its mission statement must be: "Forcing You to Use Something Other than Your Bare Hands, Preferably a Steak Knife, to Open the Shit You Just Bought."
It's like this for everything from video games to video tape to this brand of potato chips, which come in a bag I swear was sealed with a motherfucking hot melt glue gun. But Sony, in a gesture that I could never cover with enough praise, has said enough is enough: Death to clamshell packaging.
About a month ago, Sony said it was teaming up with Best Buy and Walmart to offer more convenient packaging that still provided enough anti-shoplifting security. Now, in a post on its electronics blog last week, it has said definitively the clamshell is finished.