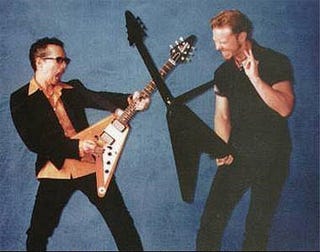 If you own both Guitar Hero (III or World Tour)
and
Rock Band (1 or 2), you'll be both familiar and ultimately sick of the compatibility issues between the two franchises. They will work, they won't work, they might work, they should work; trying to get hard, final word on just which instruments will work with which game has been a messy, convoluted and confusing experience. Until now, that is! The official Guitar Hero community crew have put together an extensive chart, outlining which instruments will work with which game. Bravo. Click through for all four charts for all four platforms.
UPDATE
- Oh
dear
. As so many of you that actually owned a bunch of these instruments have pointed out, this list is
all kinds
of wrong. As in, plenty of the combinations it
says
works
do not
work. Those confused will now, sadly, be
more
confused. Sorry. We'd expected an official list to be, well, official, but it just goes to show, when it comes to Activision v MTV, you can't take anything for granted.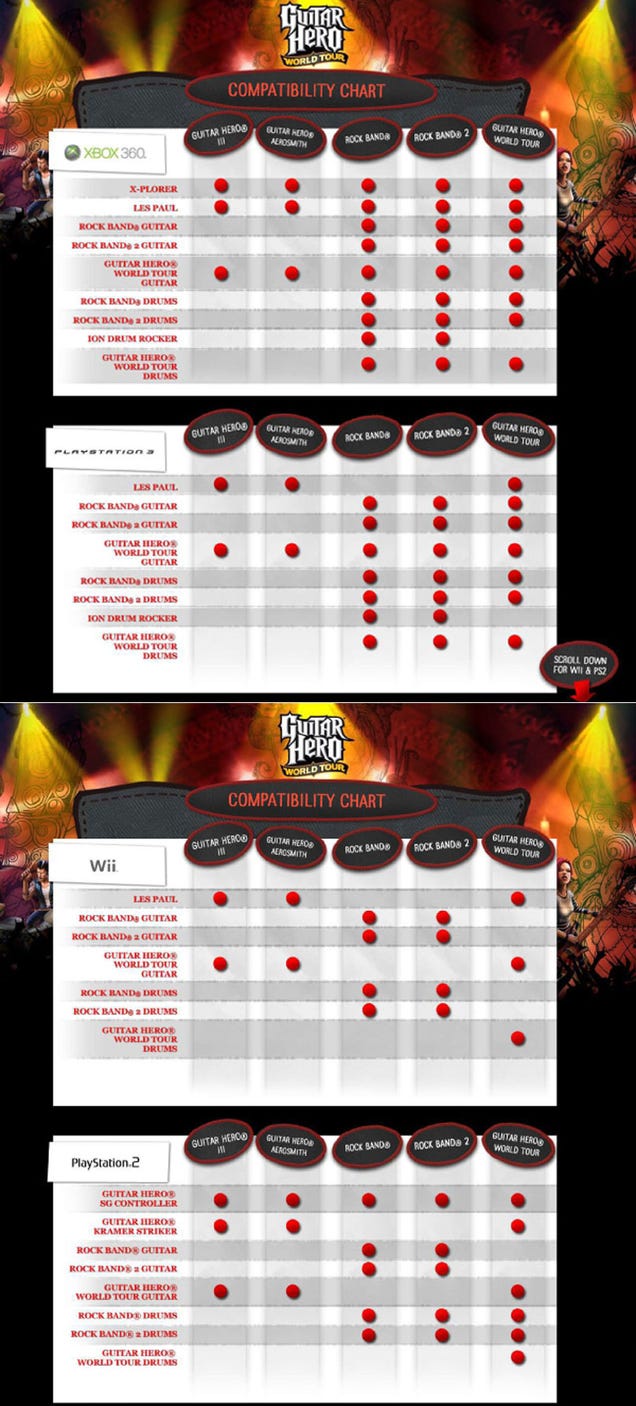 Guitar Hero Instrument Compatibility Chart (locked)
[Guitar Hero]