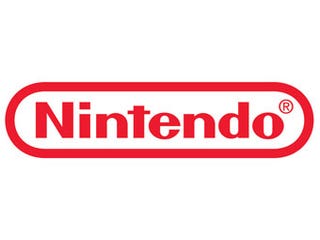 Print is, for the most part, dying a slow and protracted death. Magazines are shrinking, merging or going out of business the world over. And not just games mags,
all
mags. Add in the current economic "crisis" and you're looking at one
hell
of a time to go launching a new magazine. But launching one is precisely what Future are doing, with news today that they're kicking off a new Official Nintendo Magazine for the Australian and New Zealand market. The first issue goes on sale in December, doesn't include a cover disc (at least, not
yet
), and will go for AUD$8.95. Going back to what was said at the start of this post...best of luck, gents!
Sydney, Australia, 17:00, 12 November 2008. International Nintendo publishing partnership strengthened with new title Future Publishing Australia have today announced a new agreement with Nintendo Australia to launch Official Nintendo Magazine – Australia and New Zealand. Official Nintendo Magazine – Australia and New Zealand builds upon the existing relationship between the two companies, a partnership which currently extends to both the US and the UK, where Future publishes the official titles in both strategically important markets. Greg Arthurton, Director of Marketing, Nintendo Australia said: "We are really excited about the new agreement. By establishing a partnership with Future Publishing Australia, we are able to extend the Nintendo brand into a new environment with a locally produced magazine on the newsstands. We will also benefit from the well established relationship which already exists between the companies in other territories, and we will integrate that into the way we work together here too. We definitely see the magazine as being an important part of our evolving communications strategy in this region, not least to ensure our customers can get the best out of their consoles with a complementary offering." As in other markets, Official Nintendo Magazine – Australia and New Zealand will reflect that the Nintendo proposition is evolving and changing. Whilst the console platforms continue to engage with a traditional fan base, Nintendo is also seeking to extend its reach by targeting non-traditional gamers too. The new audience are delivered a breadth of family-focussed and self-improvement software, whereas the die hard gamers are still served with favourites such as Mario, Zelda and Pokemon titles and innovative developments as well. Nic Healey, Managing Editor, Future Australia said: "Official Nintendo Magazine – Australia and New Zealand will be the definitive source of Nintendo news and features for both the traditional gamer, and the new audience of Nintendo fans too. We will be able to draw upon Future's international content, and we will also be working with some of Australia's leading games journalists to produce our own Australian focused content too. Our Official status gives us unlimited access to the newest Nintendo games and the people who make them, as well as the latest developments on the console platforms." Karl Penn, Managing Director, Future Publishing Australia, added: "We are genuinely honoured to be given the opportunity to partner with Nintendo Australia, and to work with one of the world's iconic entertainment brands. At Future we base everything we do around clusters of like-minded individuals who are passionate about their interests. At this time of overwhelming choice on the newsstands, people want good quality, trusted editorial content more than ever before which is what Future does best. Certainly the unique Official status will ensure it's further differentiated against other existing and imported Nintendo titles. Official Nintendo Magazine – Australia and New Zealand will be a magazine for this market, but it will also benefit from our pool of internationally created content and the resources we are able to draw upon." The first issue of Official Nintendo Magazine – Australia and New Zealand goes onsale in December 2008. The title will be published monthly with a cover price of $8.95. The magazine will be distributed nationally in both Australia and New Zealand, with the first issue packaged as a Special Edition.