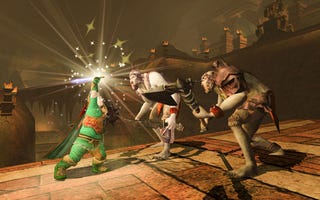 Lord of the Rings Online fans rejoice! Your first expansion - Mines of Moria - is coming November 18th. Last time we took a look at it, we flew through the darkest
depths of Durin's Way.
This time, these new screens give us a glimpse of the all famous Khazadum and Central Levels. Both of these areas are brand new and will give your dwarf plenty of space to duke it out with goblins. Me? I think I'm more of an elf person myself.