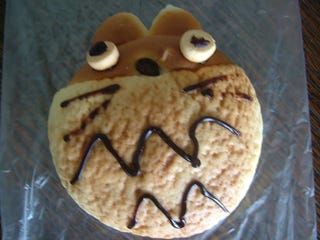 To:
Fahey
From:
Bashcraft
RE:
Doctor Who And Timecop Are NOT Interchangeable
This afternoon's tasty treat, bought at a neighborhood bakery. So cute, so delicious, it's bread Totoro!
What you missed last night
Wii Rage Guitar Recalled Due To Chemical Burnination
Lars Ulrich Explains Why Metallica Sided With Guitar Hero, Not Rock Band
Far Cry 2's Widescreen Is All Cropped Up
Is This Halloween All About Chun-Li Or Viking Link?
PS3 Fallout "Compares Poorly" Review Explained