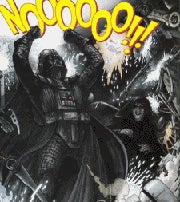 Over at MTV's Multiplayer blog, they've gone a little Nintendo number crunching crazy. Based on data pulled from the Wii's Nintendo Channel, there's Wii software usages (as of October 5, 2008) for
Super Smash Bros. Brawl
,
Guitar Hero III: Legends of Rock
,
Wii Sports
,
Mario Kart Wii
,
Rock Band
and many more! Interesting factoids:
• The average Super Smash Brother: Brawl owner in America has played the game more than 61 hours since the game's February release. • The average Wii Fit consumer has played that exercise game more times than the average Okami fan has played Capcom's wolf action-game.
Wii Fit
seeing more action than
Okami
? Noooooooooooooooooooooo.
Wii Software Stats Update: October Edition Of 'Smash Bros' Domination
[Multiplayer]