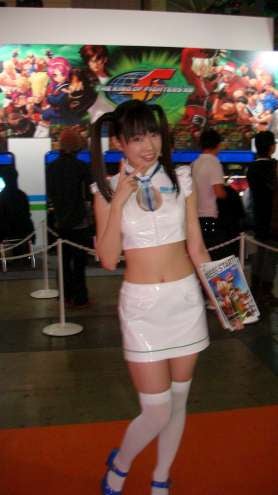 We're about halfway through the year's Tokyo Game Show and boy was the Thursday to Friday overnight packed with news. We ran a collection of interviews and impressions from the show that you'll want to check out if you haven't had the time yet to go back through the page. And keep in mind the show's public offerings kick off with two more days today and BlizzCon is just getting started. Here's a run down of what you missed from Japan:
Halo 3: Recon
Halo 3 Expansion Is A Prequel, Hits Fall 2009
Halo 3: Recon, The Trailer
Halo 3: Recon: Box Art
What Is Halo 3: Recon? Here's What It's *Not*
Peter Molyneux
A Fable II Primer for Dog Training
Fable II Coop Patch Getting Once Over By Msoft, Molyneux "Super, Super Hopeful"
Molyneux More About Emotions, Less About Trees
Molyneux Walks Us Through Fable II's Deep, Casual Combat
Yes You Can Ditch Your Dog in Fable II, But Only if You're Cruel
Molyneux Frets Over Dangers of Casual Gaming
News and Notes
Konami Whips Up Castlevania For Xbox 360, PS3
Goichi Suda Has Not Given Up On You Nintendo Wii
An Intimate Evening With The PS3 Chatpad, Headset
Bionic Commando Movie Is A Definite Possibility
How Erotic Games Influenced Platinum Games