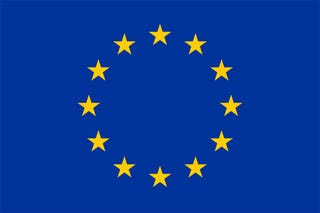 Aggressive business strategy or sign of
desperation
? You, dear reader, decide. Because Microsoft have, for
the second time in six months
, cut the price of the Xbox 360 in Europe. Starting Friday, the price of the standard-issue Pro unit will be £169/€239. Arcades will be £129/€179 (now a LOT cheaper than the Wii), and Elites will go for £229/€299. Compared to the prices a year ago those are some big savings, and with FIFA and Pro Evo around the corner it'll be interesting to see whether they'll tempt many Europeans away from Mother Sony.
LONDON – 16th September 2008
- Imagine if friends and families had the ability to instantly watch movies and share pictures, live out their musical fantasies through "Lips" (iNiS Corp./Microsoft Game Studios) and "Rock Band" (Harmonix/MTV Games) and star in their own Hollywood classics with "You're in the Movies" (Codemasters/Microsoft Game Studios) - all from one console, starting at an estimated retail price (ERP) of only £129.99. That is the Xbox 360™, and Microsoft today announced the new lower ERP for its Xbox 360 family of consoles in Europe. Now with an entry-level ERP of £129.99 and offering a plethora of exciting and broad entertainment in the living room, Xbox 360 is the true home of mass market entertainment with something to offer for every interest and budget. From Friday, 19th September, Xbox 360, which includes a 60GB hard drive and one wireless controller, will have an ERP of £169.99. The Xbox 360 Elite, which comes with a massive 120GB hard drive enabling consumers to store huge quantities of content downloaded from Xbox LIVE™ Marketplace as well as their own music, will have an ERP of £229.99. The Xbox 360 Arcade console, perfect for those wishing to make their first foray into the gaming and entertainment world of Xbox, will have an ERP of £129.99. The new ERPs are part of Microsoft's ongoing strategy to open up the ultimate in high-definition gaming and entertainment to an even wider audience, with something for everyone. A major part of this strategy is a new Xbox LIVE online experience coming to Europe this autumn that will reinvent home entertainment from the inside out, with a bold new look and feel that is fun, social and simple to use. It's the first time in history that a mass market consumer electronics device has been reinvented through free software, changing the way we play games, watch movies, and even become contestants in game shows. Along with the new Xbox experience, the Xbox 360 platform is offering a stunning games portfolio for all ages and interests this Christmas, with new titles for music lovers, family-friendly games, and exciting blockbuster titles for the committed gamer. "Xbox 360 has now sold over 20 million consoles worldwide and due to its unprecedented success, we are now able to pass on the rewards of that success to the consumer with a new retail pricing from £129.99", said Neil Thompson, Senior Regional Director, Microsoft UK. "With more games, more entertainment with Xbox LIVE and now even more value, we are looking forward to welcoming more customers into the leading Next Generation console, Xbox 360."