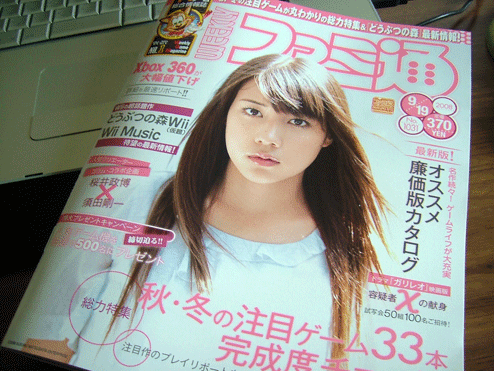 S
Oh ho ho. We told you to take that
White Knight Story
-is-dated-for-Japan-December-11th story with a "pinch — nay, a handful — of salt". And good thing! Pictured is the new issue of
Famitsu
which was supposed to contain this announcement. It doesn't. At all. Not only is there not a single article on the PS3 RPG exclusive, the game isn't even given a launch window. Just look at the cover and see how there's not a single mention of
White Knight Story
(in Japanese 白騎士物語). You'd think a big Level-5 developed Sony published PS3 exclusive would at least get a cover mention. Still, don't believe us? Hit the jump for the proof.
S
Since there's not an article on the game, let's check out
Famitsu
release calendar.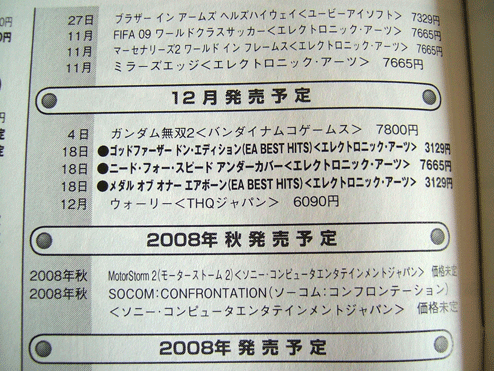 S
This section shows what games are coming out this December (12月 in Japanese). Do you see 白騎士物語? We don't. What about a game coming out on December 11th? Nothing!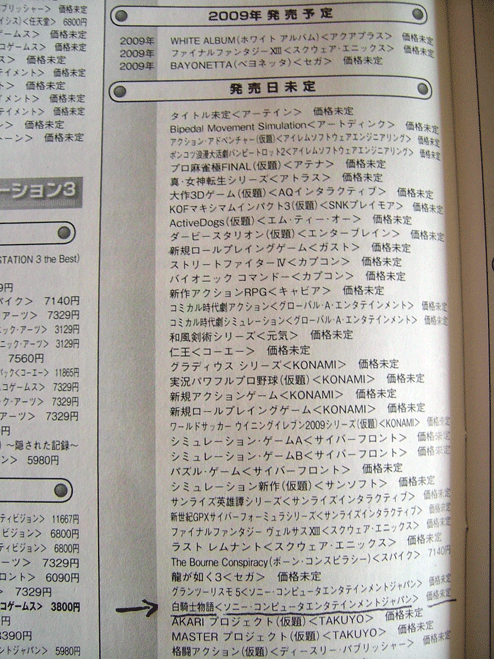 S
Let's take a gander at the section that show game releases marked "TBA" or 発売日未定.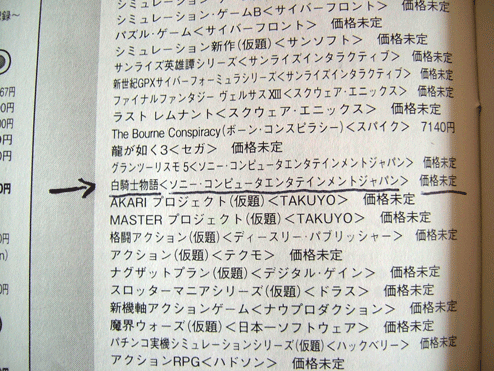 S
Ah! Look, there
White Knight Story
(白騎士物語). No release date and no price for this game. We're
not
saying it isn't coming out on December 11th — we're saying that this issue of
Famitsu
, which was rumored to dated the game, does not say
when
it's coming out. So, until there's something official announced, consider this game "TBA" and this
Famitsu
rumor smashed.