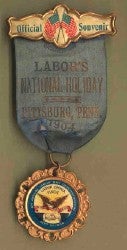 We've got a short weekend coming up here in Kotakopolis, as Monday will be Labor Day in the United States. Maggie and I are both working half-days Saturday and Sunday. Bash and Luke will be back in tomorrow evening to pick up their usual shifts. So, fear not, we're still here. It might be light this weekend but we had a very robust report during the week, the highlights of which are below, with more on the jump.
Square Enix President Discusses "Friendly" Tecmo Takeover
Ryan Payton Has Left Kojima Productions (Mentions MGS5)
Ratchet & Clank Future: Quest For Booty Review: Short Of Greatness
Screw Comic Book Movies, Where Are Our Comic Book Games?
Immersion Forced To Pay Microsoft $20 Million
Games As Art, But At What Cost?
Bringing Sports Psychology to the Realm of Video Games
The Games Convention Über Update Post
The Penny Arcade Expo Omega Update Post
Stix 200 Impressions - Looks Like A Wii Remote, And That's All
Microsoft Confirms Corrinne Yu Hire, Internal Halo Team Expansion
Square Enix Plans To Take Over Tecmo [Updated]
Line Rider Brings Web Downloads to DS and Wii
Why All This Gearbox Halo 4 Talk? Here's Why... (Maybe)
Frankenreview: Tiger Woods PGA Tour 09
Microsoft Gives DNC Delegates the Gift of Game and (Mostly) Music
GameStop Won't Have PSN Cards Until 2009
Natasha Bedingfield Is Your Boogie SuperStar Spokesperson
Rumor: Next Dual Touch DS Hitting Early Next Year?
US Gets Metallic Silver DS In September
Best Buy In On Hot, Steamy 360 Price Cut Action
Games Invade the Democratic National Convention
The Chronicles Of Spellborn Skilldeck Explained
New PS2 Models Hitting US Stores
SFIV Hits NYC Arcade, Other Cities, Too