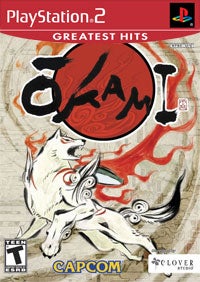 Despite being one of the best damn games we've ever played, Okami bombed (at the register, relative to its quality) on the PS2.
Bombed on the Wii, too
. So maybe, uh, third time's a charm? Let's hope so (because this isn't official confirmation)! A listing for a Greatest Hits version of the game - on PS2 - has turned up on retailer Play-Asia, with a ship date of later this month. Who knows, maybe a cheap,
cheap
price will look great to the 3-4 people who somehow missed it first time around. And don't own a Wii.
Okami (Greatest Hits)
[Play-Asia, via
Siliconera
]