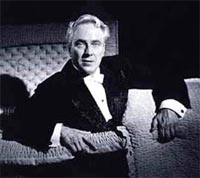 Let's just say we shant be getting any job offers to be Michael Pachter's trusted aide, as our incorrect guesses about what we thought we'd see at E3 this year grossly outnumbered our correct ones. In our defense,
we cast a wide net with our E3 '08 predictions
, with some clearly outrageous bets that were ground more in fantasy than reality. Plus, E3
sucked
. While we were surprised to see a lack of X-waggle and to learn that
Kid Icarus
was a no-show, that Duffy performance clearly came out of
nowhere
. Hit the jump for the final tally and keep your eyes peeled for the winner — and possible tie-breaker — of our E3 Fantasy Betting Pool contest. Woot!
Microsoft shows off new Xbox 360 user interface
The Redmond giant
announced
the new, Cover Flow-like dashboard at its press conference, dubbing it the
New Xbox Experience
. Reaction was mixed, but as an anti-fan of the current, hideous Vegas-strip look and feel, I welcomed it with open arms.
Microsoft announces Avatars, its own version of the Mii
We obviously knew about Avatars
weeks in advance
of E3, thanks to the tissue-thin security at marketing research company Intellisponse. We even knew what they looked like. It's doubtful that if we hadn't gotten an early preview, we'd have cared about the new feature any more than we do right now.
At least one celebrity calls one of the music games shown off on stage by the wrong name.
Unfortunately for the Viacom folks who gave The Who a huge sum of money to play the
Rock Band party
at the Orpheum, Pete Townshend confused the game with its main competitor, the
Guitar Hero
series. An honest mistake!
Don Mattrick will not sport Peter Moore style tattoos
We didn't see any. Did you?
Grand Theft Auto IV spin-off for Nintendo DS and/or PSP announced.
One of the titles Nintendo touted as core focused was Rockstar Games'
Grand Theft Auto: Chinatown Wars
, a portable side story set in Liberty City. And it was merely announced, with nothing but a logo on display.
Nintendo will fail to announce a storage device for Wii, enraging the hardcore with another jovial, upbeat mass-market presentation including at least one head-scratcher peripheral.
Storage device? Nope. Jovial, upbeat mass-market presentation?
Check
. Head-scratcher peripheral? Wii MotionPlus might fit the bill, especially if you're a developer who wasted many man hours programming motion detection routines that can now be done with hardware.
One awkward, surprise celebrity walk-on will spawn its own internet meme for the coming age.
It may be a stretch to describe portions of
Nintendo's media briefing
as meme-spawning, but we're never going to forget the animated GIFs of DJ Ravi Drums wailing away on the air drums with
Wii Music
. Finally, this one — Animal Crossing Wii gets stuffed animals with virtual keycodes — was almost correct, as Ubisoft announced that Petz branded stuffed animal with virtual keycodes, unlocking breeds in-game were due to be released. We take no pride in being almost right when it comes to Petz related topics.