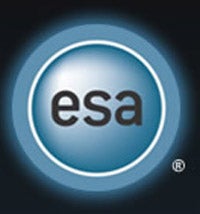 "When a phenomenon is occurring, it's impossible to pinpoint the arrival of a new era," said ESA president Mike Gallagher, delivering a keynote address at the 2008 E3 Media and business summit.
"No one rings a bell saying the world has changed."
Though we can never look back on history and decide at what point, or even in what year, the television, for example, became an accepted part of our culture, Gallagher feels that history will show that the present era is the one in which video games became a recognized and accepted part of our cultural and economic landscape.
"With this new level of acceptance comes respect... and that's a loaded word," Gallagher said.
One such application of respect, Gallagher said, is the fact that an elected official from a powerful state addressed the game industry audience at E3 earlier today with Texas Governor Rick Perry's keynote encouraging more game developers to put down roots in his state.