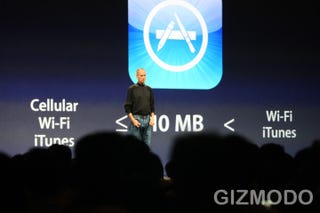 It's official you can start downloading games to your iPhone starting in July with the launch of App Store.
The App Store will be part of the iPhone 2.0 firmware update that is free to iPhone users, but $10 for iTouch owners. That's right, Apple is charging for a firmware update.
Why should you care if you own an iPhone or iTouch? Spore, Trism, Galga, Pacman and maybe, just maybe Puzzle Quest. Also there are the games announced at the beginning of the conference.