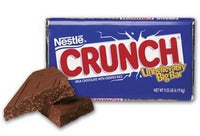 Obvious sentence of the day: It takes atomic tons of effort and man (or woman)-hours to build a game. The game industry may have a bit of a checkered history with the "QoL" or "Quality of Life" issue, but since the infamous ea_spouse dished on her husband's seemingly-endless eighty-five hour work weeks in 2004, the industry seems to have been taking a closer look at its practices.
A new Gamasutra feature on games industry quality of life asks, "Does Anyone Still Give a Damn?" On hand to answer the question is Jason Della Rocca, executive director of the International Game Developers Association (IGDA), the workers' organization that followed up the ea_spouse scandal with a QoL survey in an attempt to improve the landscape.
Four years later, what's the state of things now?
Electronic Arts, the publisher-accusé in the ea_spouse controversy, just as recently as this week included a "significant improvement" since 2004 on its employee satisfaction survey as part of its annual financial results announcement.