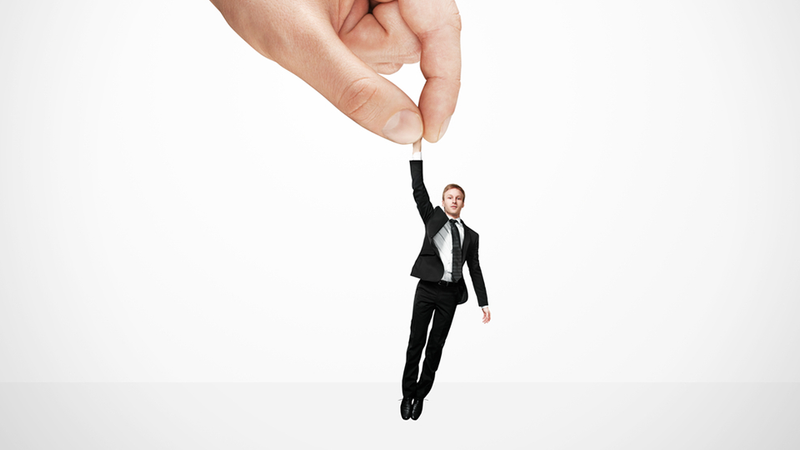 PLUS MORE GAMING SECRETS AND RUMORS: A new Gauntlet?
When Ken Levine made the surprise announcement on Tuesday that Irrational Games was shutting down and only a small group of employees would be retained as he migrated to a new venture, one thing came to mind — the 2008 contract negotiations between Levine and Take-Two.
In June 2008, then-Variety gaming beat person Ben Fritz reported that Ken Levine had been unavailable to comment on developments such as a separate studio handling BioShock 2 and the BioShock film because he was in the middle of renegotiating his contract with Take-Two. Fritz said negotiations between Take-Two and Levine, who believed he was entitled to greater "creative freedom and compensation" following the critical and commercial success of the first BioShock, had already been going on for "at least" several months and didn't appear likely to conclude "in the very near future." Fritz added, "[major Hollywood talent agency Creative Artists Agency (CAA) was] representing Levine and that both Take-Two chairman Strauss Zelnick and CEO Ben Feder have been directly involved [in the negotiations]."
Citing sources close to negotiations, the New York Post1 reported the following month that Levine was on the verge of signing a new deal with Take-Two. Reiterating much of Fritz's report, sources told the Post "the deal would give Levine more creative control over his projects as well as the ability to develop new franchises," which were "concessions … meant to atone for the fact that Levine's salary and bonus [wouldn't] rise to the level" of senior leadership at Rockstar Games, creators of Grand Theft Auto. Though on the compensation front, the Post's sources indicated that "Levine's new contract could include the potential to earn points" for future projects. (The term "points" is a Hollywood parlance referring to a profit participation arrangement in which a party gets a certain percentage of the earnings on a project.)
Evidently, Levine did end up signing a new contract with Take-Two in 2008, and it seems the contract gave enough leeway for Levine and his team to have carte blanche to spend around five years — a rather lengthy development cycle — and tens of millions realizing his vision without much publisher interference. It is hard to imagine Levine would have the freedom to cut two games worth of content without an advantageous contract.
While rereading Levine's letter on Irrational's closure after revisiting the contract negotiation stories, I couldn't help but make some inferences in the language Levine uses. Aside from likely minimizing the role his agents played in this arrangement, Levine also curiously says his new "smaller, more entrepreneurial endeavor [will be] at Take-Two," not 2K, the division of Take-Two Irrational operated under and the division Levine says elsewhere in the letter will handle further development of BioShock games. I could be reading entirely too much into his word choices, but I'm wondering if Levine's new endeavor is something of a city-state within Take-Two operating independently from 2K given past negotiations with Take-Two senior executives2.
---
Ken Levine is far from the only gaming luminary whom Hollywood agents assisted during precarious negotiations. According to Vanity Fair report from last year, Infinity Ward cofounders Jason West and Vincent Zampella hired CAA video game agent Seamus Blackley and his team, including Ophir Lupu, while attempting to renegotiate their contract with Activision with the hopes of "[spinning] out Infinity Ward as an independent company [that owned the games it created] with Activision as its publisher." However, executives at Activision "refused to negotiate, or even meet with Blackley," and Vanity Fair claims CAA made arrangements "for a private jet to take West and Zampella to Silicon Valley for a secret meeting at the home of [Electronic Arts' then-CEO] John Riccitiello."
As most know, West and Zampella ultimately left Activision and formed their own company, Respawn Entertainment, and with the help of CAA, Respawn struck a deal through the EA Partners program with EA providing "several million dollars in seed capital" to help establish Respawn. This deal was different from the typical EA Partners arrangement, which Mario Wynands, head of New Zealand studio Sidhe, described as an indirect financing scheme of "completion bonded arrangements, where a financier will front the dev cost throughout development, and EA will reimburse at the end of the project assuming it makes it to the end of completion."
---
In spring 2011, Seamus Blackley left CAA to start a new game developer. Months later, Lupu would leave CAA to join rival United Talent Agency, and as Kotaku's 2012 list of the 40 most powerful individuals noted, many of Lupu's clients at CAA would later jump to UTA to rejoin him.
UPDATE: A little more info on CAA's client list: Blackley and Lupu's CAA colleague David Stelzer now runs that agency's gaming group, which, according to the agency, represents Respawn, Mojang, Turtle Rock Studios, Big Red Button Entertainment, Crytek, Dontnod, Insomniac, Wargaming and Obsidian, among others.
Prior to leaving CAA, Lupu helped Patrice Desilets strike a deal with THQ for the Assassin's Creed creative director to create a new franchise (1666) for which he would have a considerable creative and financial interest. That deal went south when Ubisoft acquired 1666, and decided to cease development and terminate Desilets' employment after negotiating with the developer and his agent.