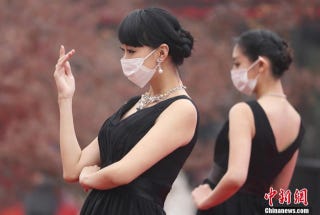 What's in this season? Masks, it seems. At a recent outdoor jewelry show in Shenzhen, China, the models strutted their stuff on the runway in masks.
This comes as many Chinese cities battle hazardous air quality and pollution in what's being called a "smog crisis."
Not everyone in attendance wore masks. These folks did, though.