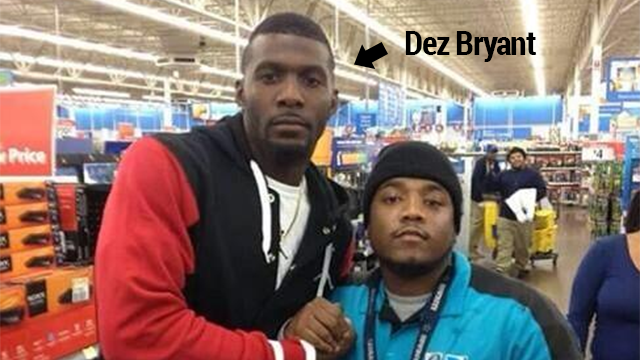 Dallas Cowboys receiver Dez Bryant just did something pretty awesome.
In attendance at a Dallas Best Buy store for a PS4 midnight launch, the NFL star walked up and bought five consoles for those waiting in line.
So my friend was at Best Buy for a PS4 and Dez Bryant walked in and bought one for her and four other people pic.twitter.com/lN7dVMwJ91

— Kells (@BRedLove) November 15, 2013
Damn, @DezBryant just bought whoever was in line at a Walmart in Dallas a PS4.

— Marquis Rodgers (@MRodgers2405) November 15, 2013
So, you know, if you too live in an area with an NFL team, keep your eyes peeled.
Dez Bryant bought Playstation 4s for a bunch of people in Dallas[Sporting News]